Designer Portraits: Milton Glaser
"If you have to explain it, it ain't working."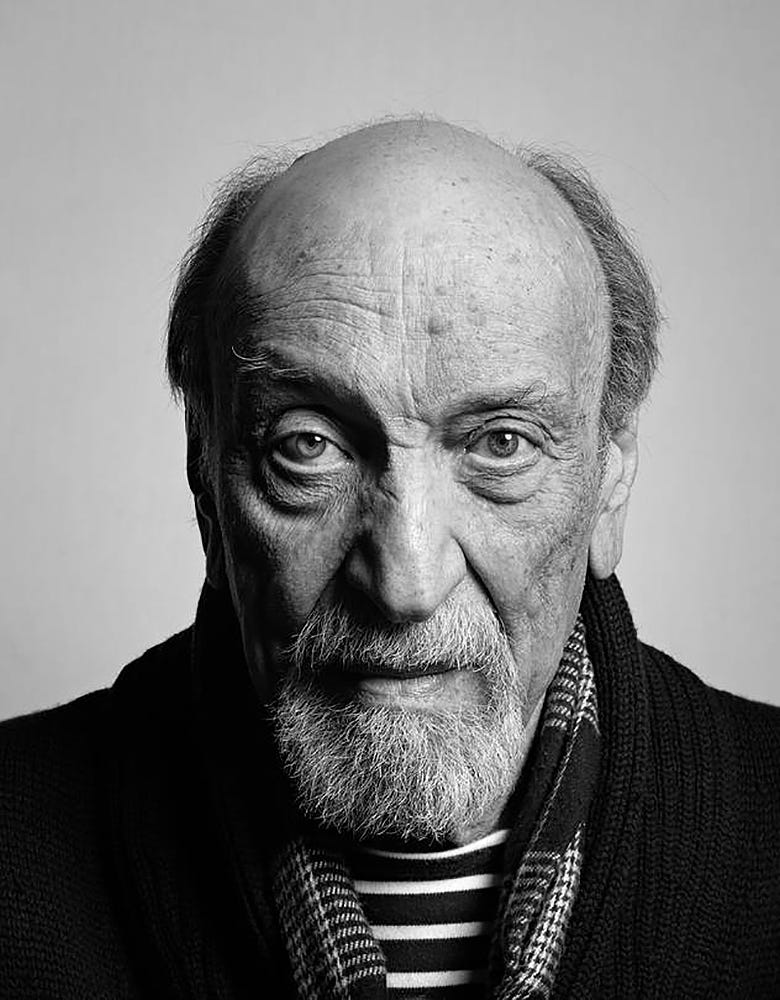 Photograph by Axel Dupeux for The Wall Street Journal
Milton Glaser, a graphic designer who changed the vocabulary of American visual culture in the 1960s and '70s with his brightly colored, extroverted posters, magazines, book covers and record sleeves, notably his 1967 poster of Bob Dylan with psychedelic hair, his "I ♥ NY" logo and the logos for DC Comics, Stony Brook University, and Brooklyn Brewery, died on Friday June 26th, his 91st birthday, in Manhattan.
Sad news recently brought to us by The New York Times and according to the article, his wife, Shirley Glaser, said a stroke was the cause of death, although he also suffered from renal failure. As a simple tribute will not be enough to this giant of design which will be celebrated for generations but to start the news series Designer Portraits with him as our farewell was inevitable.
---
Milton Glaser
was one of the most celebrated graphic designers in America.
He was iconic in both life and design. He changed the direction of design and created the foundations of what we call contemporary graphic design. Over the last five decades, he has been one of the most internationally renowned and highly influential figures in design. Vastly prolific, his versatility as a practitioner spans many design disciplines, including graphics, exhibitions, interiors, furniture and products.
His work is currently shown in the Museum of Modern Art and the Georges Pompidou Centre. In 2009, Glaser was the first graphic designer to receive the National Medal of the Arts award.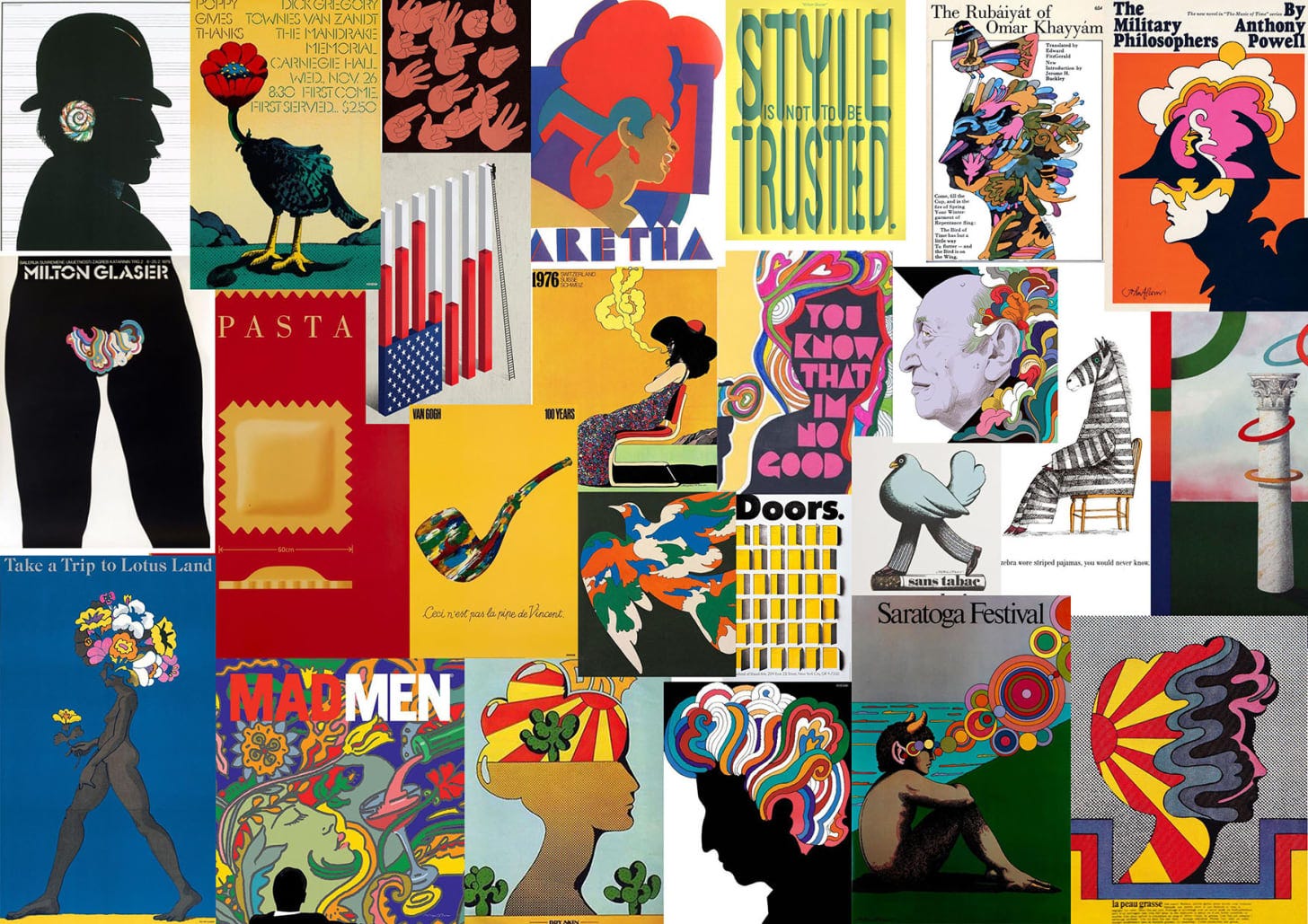 1972 AIGA Medalist Milton Glaser is described by the same foundation as a modern renaissance man—one of a rare breed of intellectual designer-illustrators, who brings a depth of understanding and conceptual thinking, combined with a diverse richness of visual language, to his highly inventive and individualistic work.
Early his career he co-founded the New York based Pushpin Studio with Seymour Chwast, Edward Sorel and Reynold Ruffinsi, and the New York Magazine with Clay Felker in 1954. He received many awards for his work, including the National Medal of the Arts award from President Barack Obama in 2009, and was the first graphic designer to receive this award.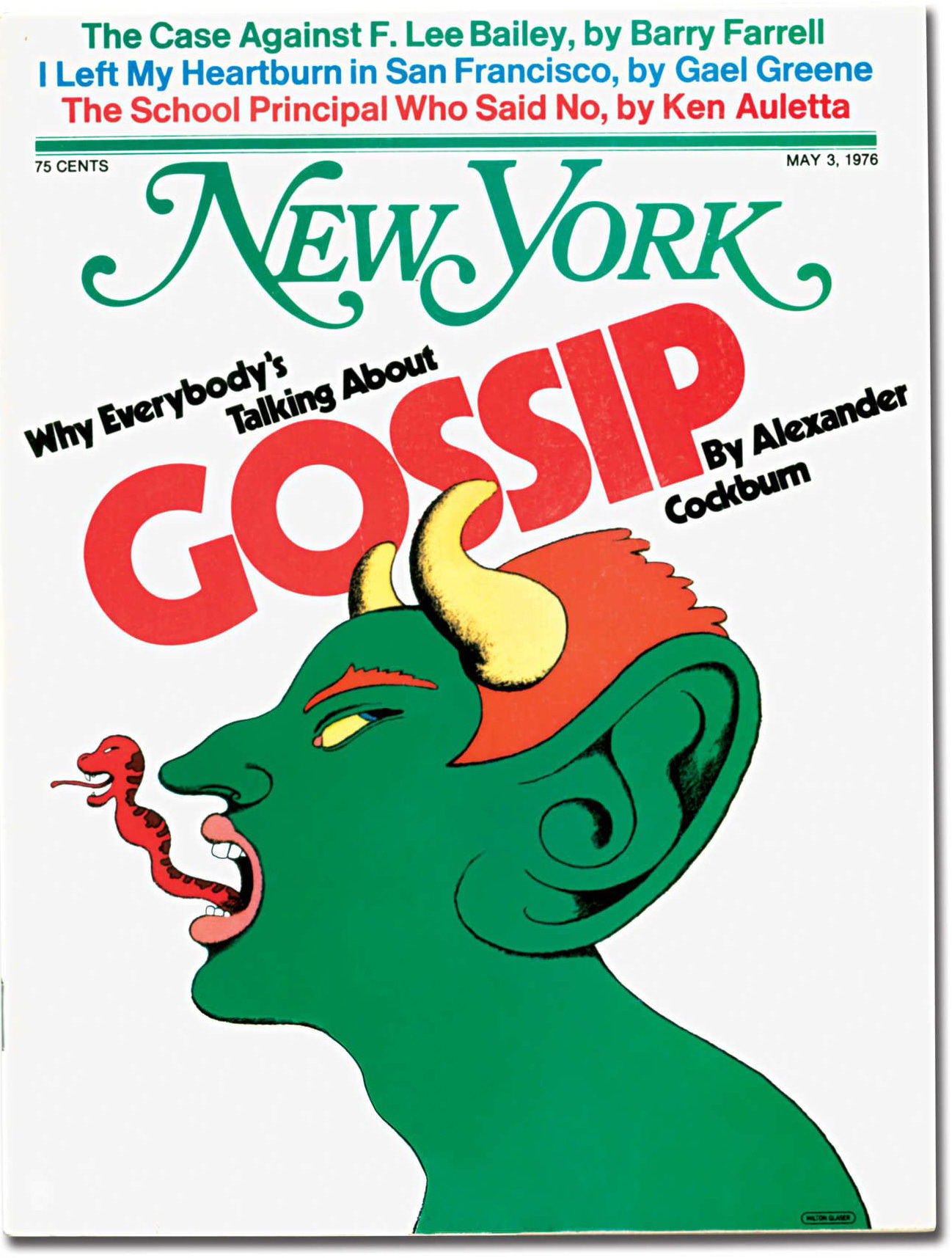 Illustration: Milton Glaser / New York Magazine
If Glaser had a breakout moment, it was his poster of Bob Dylan, from 1966. It was commissioned by CBS Records, and a folded copy was slipped into the jacket of every LP of Bob Dylan's Greatest Hits, from which it was then removed and posted on seemingly every dorm-room wall in America. It looked fresh and modern, but it was also art-history-literate: Glaser had borrowed the black silhouette profile from a portrait of Marcel Duchamp (a lift that he readily admitted). Even the typeface was his own, a font called Baby Teeth. MoMA has a copy of the poster in its permanent collection—it makes regular appearances in the design collection — and Glaser's studio still sells reprints of it.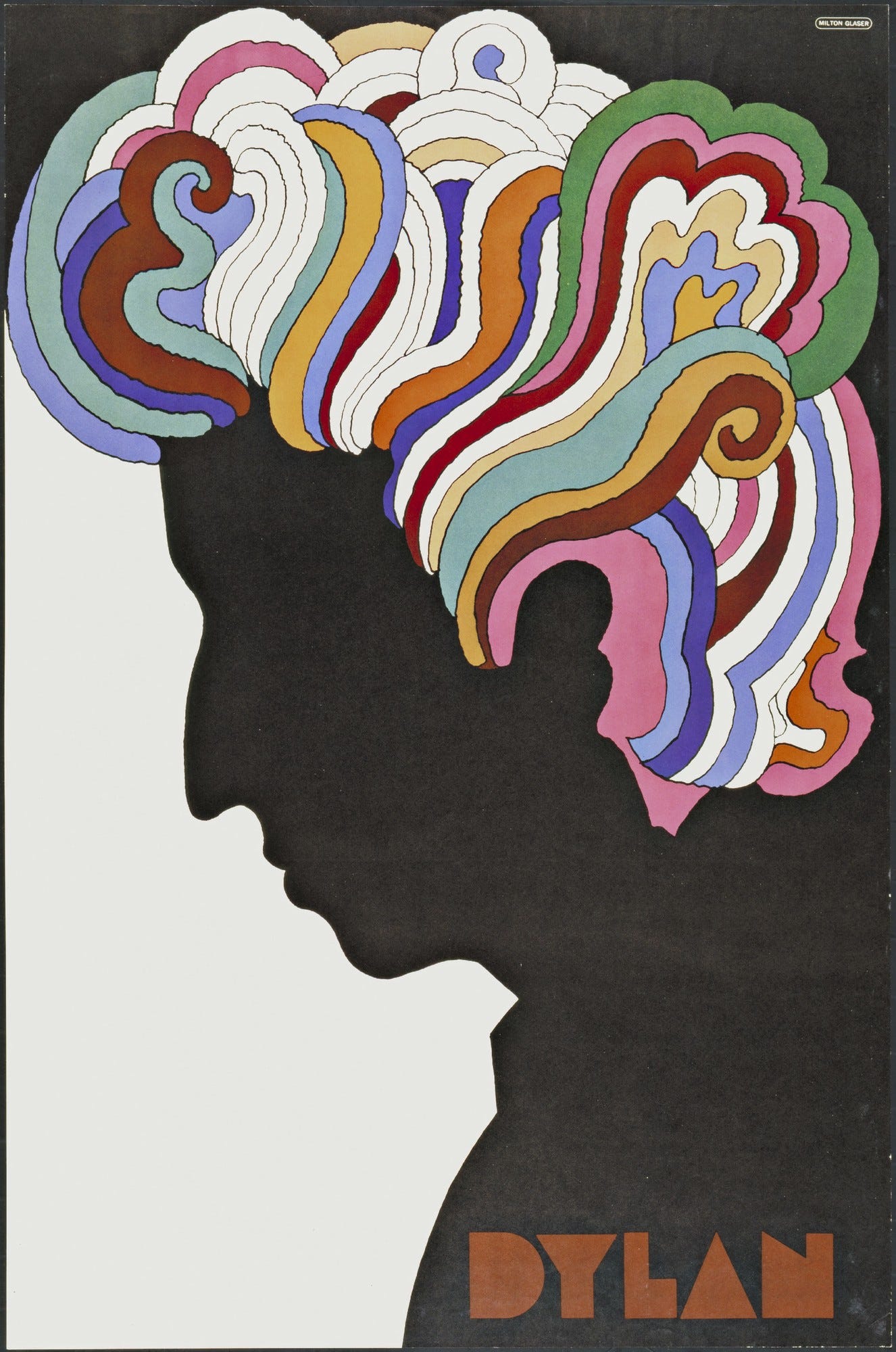 In 1983, Glaser formed the publication design firm WBMG with Walter Bernard. Together, they redesigned many newspapers and magazines, including The Washington Post. He also published several books centered around graphic design, including "The Milton Glaser Poster Book" in 1977, "Art Is Work" in 2000 and "Drawing Is Thinking" in 2008. He often taught at the School of Visual Arts and had a documentary made about him in 2008, "Milton Glaser: To Inform and Delight."
Videos
Playlist with 10 videos, including documentaries and interviews of Milton Glaser.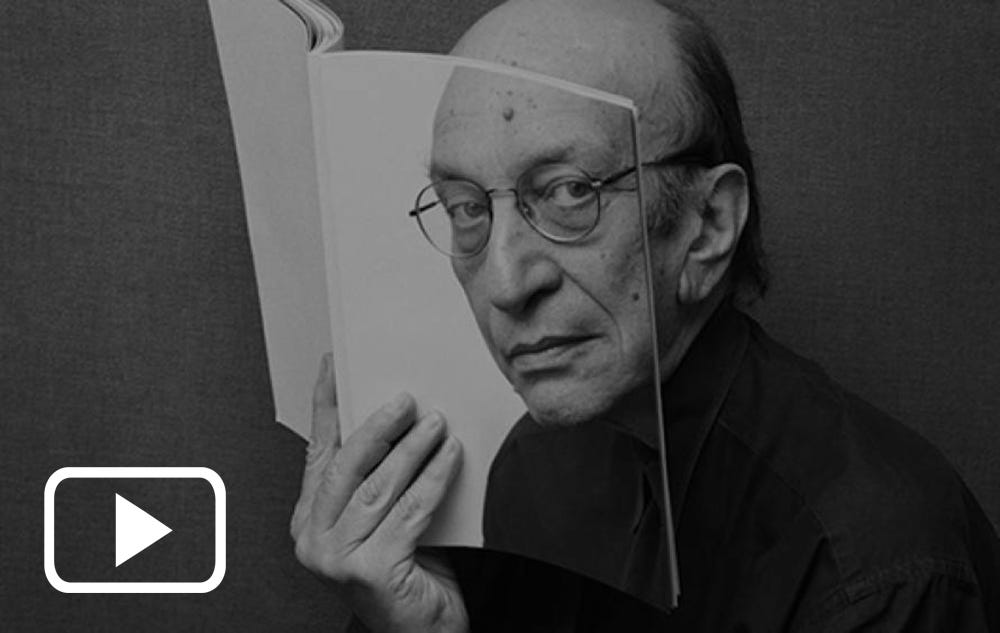 Designer Series feature. A short documentary on the designer Milton Glaser
made for Adobe Systems, Inc. by Hillman Curtis
---
He will be missed. But his works and his words will always be our guide.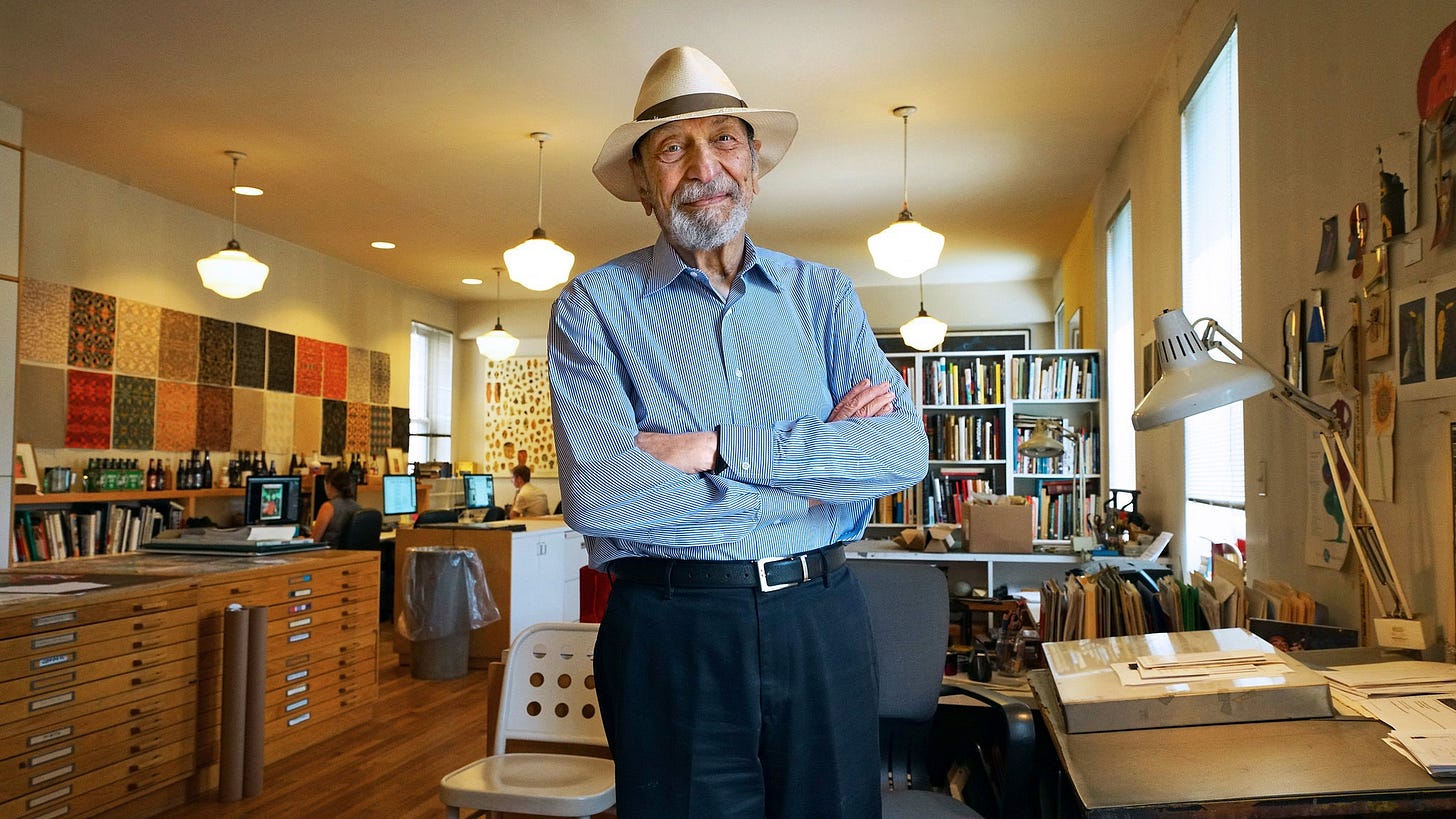 Milton Glaser in his studio on East 32nd Street, where he has worked since 1965. On a recent afternoon, he puzzled over what design he would create for the New York of 2016.Credit...Nicole Bengiveno / The New York Times
If you can sustain your interest in what you're doing, you're an extremely fortunate person. What you see very frequently in people's professional lives, and perhaps in their emotional life as well, is that they lose interest in the third act. You sort of get tired, and indifferent, and, sometimes, defensive. And you kind of lose your capacity for astonishment — and that's a great loss, because the world is a very astonishing place.

What I feel fortunate about is that I'm still astonished, that things still amaze me. And I think that that's the great benefit of being in the arts, where the possibility for learning never disappears, where you basically have to admit you never learn it.

― Milton Glaser
---
Additional Resources
---
🌱 If you know someone like you, who would enjoy Remote Design Newsletter, you can always forward them the newsletter and ask them (politely) to sign up.
Remote Jobs Center | Twitter - LinkedIn - Tools & Resources