Weekly Edition #003
Remote jobs, tools, resources for WFH life and handpicked inspirations, freely delivered to your inbox every Sunday.
Yes, the planet got destroyed. But for a beautiful moment in time we created a lot of value for shareholders.
Current virus overview: More than 1.5 million cases have been confirmed across at least 177 countries, and 91,000 people have died. Here are the latest updates and maps of the pandemic. Considering everything that's going on, I hope you are still in good spirits. Seeing all the support, online communities, funds, resources of all kind and how quickly we adapt is fascinating.
But of course, being stuck at home comes with its own problems. And apparently, parents are not ok despite some of us getting more creative. Folks going crazy with kids at home, try making some science experiments. It's a great way to spend quality time together as a family and who knows, you can end up learning a new thing or two, too.
Staying at home can be a great opportunity to add some extra skills. Camera makers Leica and Olympus have announced initiatives to offer free courses and talks for photographers amid the COVID-19 pandemic. Nikon also made its entire curriculum of online photography classes free until the end of April. You can choose from this list of 130+ free online courses. No excuses, all freely at your disposal.
---
Remote jobs
Loom is looking for Senior Product Designer
Elastic is looking for Director of Product Marketing
DuckDuckGo is looking for Senior User Researcher
Scopic is looking for Software Project Manager
Clubhouse is looking for Site Reliability Engineer
VidIQ is looking for Director, Product Management
Mobalytics is looking for Senior Frontend Engineer
Toggl is looking for Product Designer
Elevate Labs is looking for Director of Data Analytics
Awesome Motive is looking for UI / UX Designer
💡 Notion Tip: Stay on top of job applications with this template. (Also great for tracking internship apps!) If you don't have an account, sign up here and get $10 in credits to get started.
---
Tools
The first 5 tools listed made by fellow makers from Indie Hackers. ❤️
🧘‍♂️ MindfulDevMag
Mindfulness for developers.
So devs can learn about mindfulness and how it can help them.
💁‍♂️ Marketing Examples
A gallery of real-world marketing case studies.
Get insights and carefully curated success examples for your projects.
📲 Slide to Subscribe
Collect emails anywhere.
Slide to Subscribe is an embeddable signup form that helps you get more email subscribers by allowing anyone to subscribe with just a slide. Works anywhere, it's GDPR and CCPA compliant - and it's free.
📷 Screenshot Creator
Create amazing screenshots for your mobile app.
Make screenshots for the App Store and Google Play. Making them look amazing has never been easier. Customize every aspect of your screenshot to perfection.
🔑 JustAuthenticateMe
Passwordless email-based authentication for your web app.
No Passwords Necessary: Passwords suck. Users hate them, and you don't want to answer forgotten password support tickets.
Handle Your Own Users Table: Don't worry about keeping your database and ours in sync. We don't even keep a list of your users.
Tiny ~1Kb Web Impact: As much as 10X smaller than competitors. Don't burden your UX by downloading bundles of unnecessary javascript.
---
🙅‍♂️How to say no
Templates to help you say no in any situation.
Great collection of email templates to help you say "no" in many situations.
🎉 Auxparty
The best place for coworkers and friends to discover music together.
Spiritual successor to Turntable.fm, a clone but this time it's built on top of Spotify and SoundCloud's API. Bringing people together through music.
🚩 Clubhouse
Where remote software teams do their best work.
Clubhouse is the collaborative home for software development that makes it easier and more enjoyable to plan and build with your teams, wherever you are.
🌟 Maze
Design that works.
Maze is a user testing platform that turns your prototype into actionable insights from real users, bringing confidence to the design process.
🚀 Pitch
Collaborative presentation software for modern teams.
From draft to deck in no time. Collaboration should be simple, straightforward, and effective. With Pitch, it is. Discuss current activities, manage tasks, and stay productive as a team. Create on any device, online or offline, and get great work done faster.
---
Articles
National Geographic
Nurse and photographer Rosem Morton documents life on the frontlines of the fight against COVID-19. Everyone knows, generally, about the grueling job, rough conditions, and valiant work by doctors, nurses, and aides on the frontlines of the fight to save lives from the coronavirus pandemic. Baltimore nurse Rosem Morton provides the details in her journal of eight days at the front.
The New Yorker
Until a century or so ago, almost no one lived alone; now many endure shutdowns and lockdowns on their own. How did modern life get so lonely? You can live alone without being lonely, and you can be lonely without living alone, but the two are closely tied together, which makes lockdowns, sheltering in place, that much harder to bear. Loneliness, it seems unnecessary to say, is terrible for your health.
Wired
From protecting privacy to saving the free press, it may be the single best way to fix the internet.
The New York Times
An experiment under 4,600 feet of Italian rock wasn't immune from the pandemic's interruption. Elena Aprile was in a race against time. Her Xenon experiment, one of the world's largest and most expensive investigations into the nature of dark matter, was coming together beneath Gran Sasso, a mountain in Italy. But Dr. Aprile, a Columbia University physics professor, was stuck in her apartment in Brooklyn as New York entered an indeterminate period of lockdown to contain the spread of the new coronavirus, and she was "living on Cheerios and milk," she said.
The Verge
Microsoft says people's habits are already changing. Microsoft is revealing more about how people are using its Teams app, and it predicts the novel coronavirus pandemic will be a turning point that will change how we work and learn forever.
Neil Sainsbury
One of the greatest sins in the entire software industry has got to be the way developers are hired. It is irredeemably broken and needs to be torn down and completely rebuilt.
The New York Times
The writer used his self-quarantine at Walden to pursue an intensive course in self-education. In the present pandemic moment, there's plenty to learn from standing still.

During most of his life, Henry David Thoreau was, by conventional standards of success, a failure. He rarely left the farm town of Concord, Mass., where he was born in 1817. There he was viewed by at least some of his neighbors as a marginal figure, standoffish, politically radical, a loner, a crank. As a member of the New England literary world, he cut a graceless figure and had an inauspicious professional start.
NPR
We're all social distancing these days, and it's unclear when exactly that will end. But Billy Barr has been doing this for almost 50 years. He's the only full-time resident of Gothic, Colo. "I'm the mayor and chief of police," he said. "I hold elections every year, but I don't tell anybody when they are, so it works out really well."

He lives in an abandoned silver mine at nearly 10,000 feet in altitude in the Rocky Mountains. "The snow's going sideways, it's swirling," Billy Barr said of the local weather.
The Guardian
Reading minds has just come a step closer to reality: scientists have developed artificial intelligence that can turn brain activity into text.

While the system currently works on neural patterns detected while someone is speaking aloud, experts say it could eventually aid communication for patients who are unable to speak or type, such as those with locked in syndrome.

"We are not there yet but we think this could be the basis of a speech prosthesis," said Dr Joseph Makin, co-author of the research from the University of California, San Francisco.
Brain Pickings
A "fixed mindset" assumes that our character, intelligence, and creative ability are static givens which we can't change in any meaningful way, and success is the affirmation of that inherent intelligence, an assessment of how those givens measure up against an equally fixed standard; striving for success and avoiding failure at all costs become a way of maintaining the sense of being smart or skilled.

A "growth mindset," on the other hand, thrives on challenge and sees failure not as evidence of unintelligence but as a heartening springboard for growth and for stretching our existing abilities.
---
TED talks
Why are people hoarding toilet paper?
In the midst of the COVID-19/coronavirus pandemic, many grocery shelves are empty because of mass hoarding and panic buying. In this enlightening talk, political scientist Dr. Hans Hacker explains that the problem is not incivility, but our social perspective.
A journey to speaking truth in power
Erika Cheung (UC Berkeley Class of 2013) was one of the key whistleblowers in the Theranos scandal that stopped the company from processing thousands of patients samples with faulty technology. The story has been covered in the book Bad Blood by John Carreyrou, 60 minutes, ABC news, and recently the HBO documentary The Inventor: Out for Blood in the Silicon Valley.
How to achieve your most ambitious goals
How you define Stephen Duneier depends on how you came to know him. Some define him as an expert institutional investor, while others know him as a large scale installation artist, avid outdoorsman, professor, decision strategist, coach, business leader, mindfulness extremist, author, speaker, daredevil or Guinness world record holder. In his talk, Stephen explains that what truly defines him aren't titles, but an approach to decision making that transformed him from someone who struggled with simple tasks to a guy who is continuously achieving even his most ambitious dreams.
How to get your brain to focus
The latest research is clear: the state of our attention determines the state of our lives. So how do we harness our attention to focus deeper, get distracted less, and even become more creative? Chris Bailey, author of the recent book Hyperfocus, talks about how our ability to focus is the key to productivity, creativity, and living a meaningful life.
How to hack time to be happier & more successful
Since he introduced the concept of 'experientialism' in his 2015 international bestseller, Stuffocation, James Wallman has been trying to answer this vital question: 'Since we now know spending on experiences rather than stuff makes us happier, which experiences lead to the most happiness?'
---
Words
― Henry David Thoreau
---
Music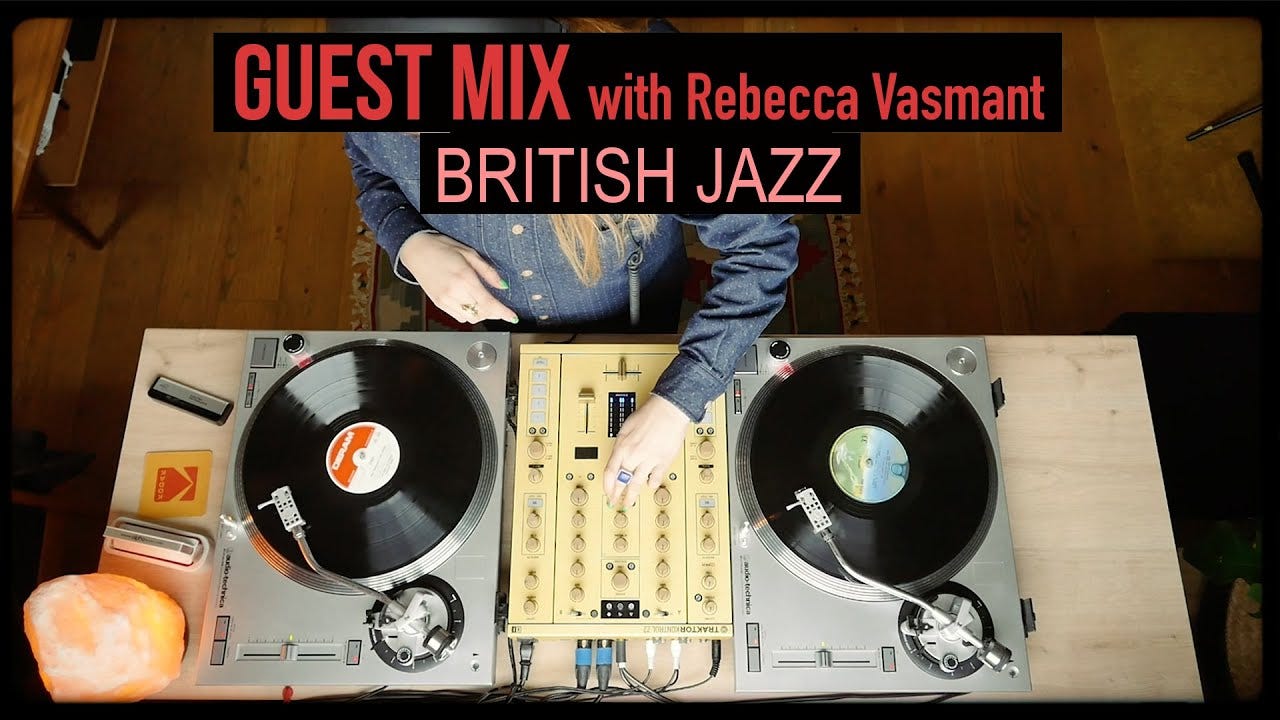 Rebecca is a passionate record collector and her knowledge exceeds her time as a "digger". While promoting her own parties and record fair in Glasgow and touring over the last five years, her schedule has fitted in a six month tour with eight-strong Ghanaian outfit Kakatsitsi, presenting her radio show on Worldwide Fm showcasing the best in Scottish music, as well as working on her own live project 'Glasgow Jazz Experiment' which features world class musicians from The Scottish National Jazz Orchestra, her talents are not only in playing records but in composing and live shows also.
She will be playing some magical tunes. Make yourself a good cup of coffee, sit back, relax and enjoy! ― My Analog Journal
---
What else
---
So what happens now?
It seems that we're in for a long battle. But there are early signs that social distancing is working. So let's continue to do our part to help stop the spread of this thing by staying home and flattening the curve.
---
🌱 If you know someone like you, who would enjoy these Weekly Editions, you can always forward them the newsletter and ask them (politely) to sign up.
Remote Jobs Center | Website - Twitter - LinkedIn - Newsletter
---