Weekly Edition #008
The battle between green militants and die-hard industrialists will define the post-pandemic world.
After decades of slow action on climate change, pollution and carbon emission levels are dropping everywhere — leaving bluer skies and visible mountains.
The European Union began the year promoting "the Green Deal," a plan to transition to a carbon-neutral future. The question is how far political leaders will go now, as citizens pressure them for economic relief. The battle over how to spend recovery funds — to quickly restore the old economy or invest in a greener one — will define the post-pandemic world.
Here are the latest updates and maps of the outbreak.
---
Remote jobs
💯remote product and design jobs without geo-restrictions.
💡 Notion Tip: Stay on top of job applications with this template. (Also great for tracking internship apps!) If you don't have an account, sign up here and get $10 in credits to get started.
---
Tools
📲 Sketchize
Free wireframing sheets.
🧠 The Psychology of Design
101 cognitive biases & principles that affect your UX.
💬 Upvoty
Instant feedback. Instantly better products. Turn user feedback into actionable product optimizations.
✍️ Excalidraw
Digital white artboard collaboration with hand-drawn look and feel.
📊 Casual
Build models twice as fast, and share them with interactive, visual dashboards that everyone can understand.
↗️ Overflow
Turn your designs into playable user flow diagrams that tell a story.
👾 Flow Lava
Create an attractive and unique project with futuristic characters by easy in use constructor.
🎨 Swach
A robust color management tool for the modern age with simple, free desktop apps.
ℹ️ Bookmark our ever-growing resources hub including tools, online courses, websites, YT channels, and much more.
---
Articles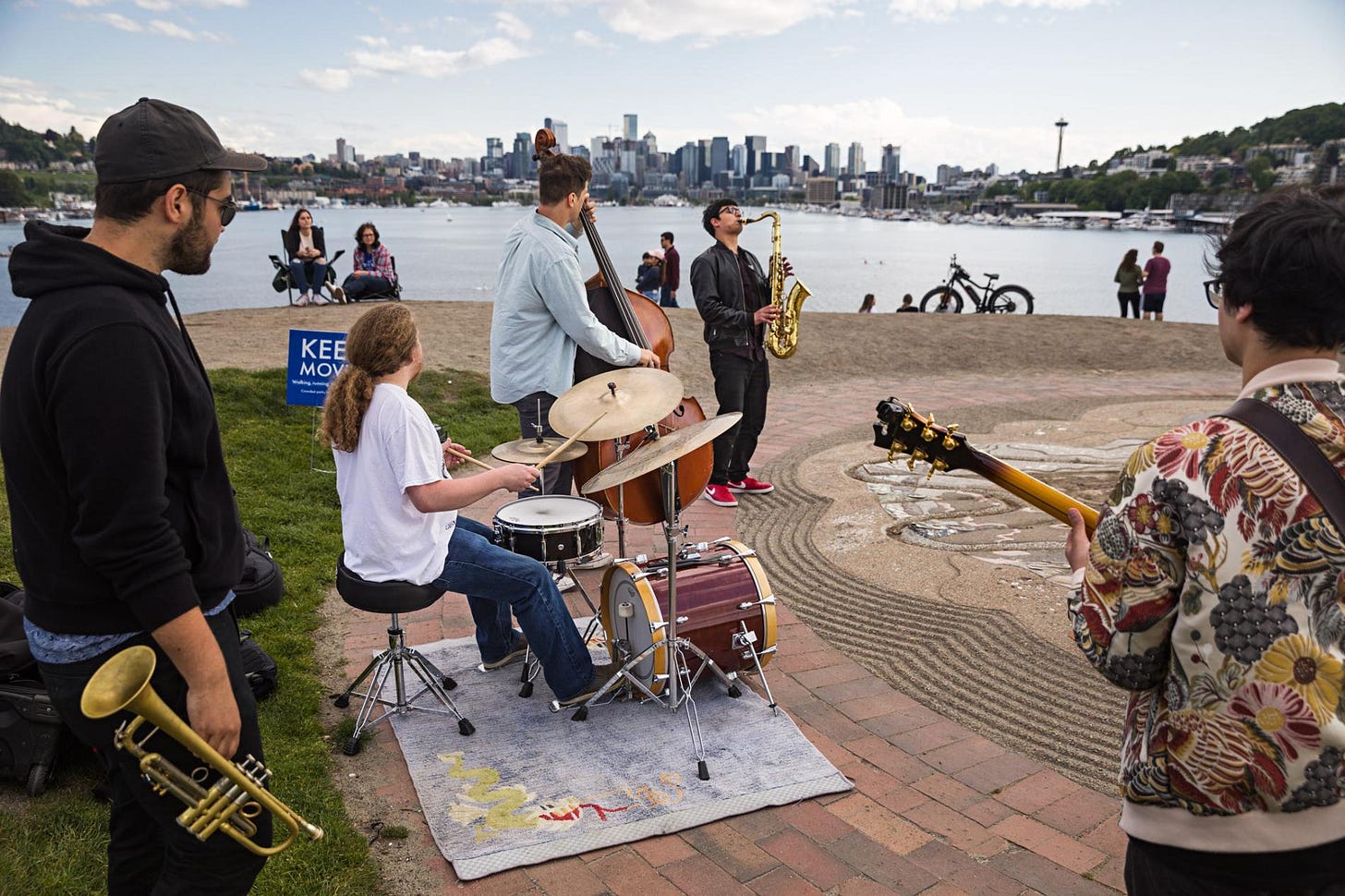 Photograph: Aaron Huey
National Geographic
With the help of community organizers, the Seattle Office of Arts & Culture has launched #artdisplays4homestays to encourage residents to display homemade works of art. The program is part of Seattle Together, a community response aimed at growing social networks and supporting neighborhoods in the wake of this COVID-19 pandemic. Front yard art is just the start.
Nfx
First, the pandemic is creating a new topology of psychological and emotional needs. Digital media and social products are no longer distractions, they are central to the functioning of society. "Social" and "network" is at the core of how we function, and increasingly at the core of how we relate to ourselves and project our identities. Technologies that help us work and live digitally are finally achieving real liftoff.
The New York Times
Social media is already filling up with misinformation about a Covid-19 vaccine, months or years before one even exists.
Ness Labs
Except if we end up inventing time travel, we need to accept the fact that there are only 24 hours in a day. In order to achieve our goals, we need to be smart about how we allocate our time to different tasks and activities.
The Telegraph
Home is where the heart is during these lockdown days. In fact, it's where our entire lives are. Which is leading to a new epidemic of sorts: flashes of anxiety triggered by the thought of leaving home. "Research suggests people will become habituated to the new normal of not going out."

---
COVID-19 on Economy
Illustration: Sarah Grillo / Axios
---
This week rocks!
Do something special this week.


One way in which you can make a contribution is by labeling. You can help Mozilla to teach robots how to speak or OpenStreetMap by helping them label your neighborhood. You can also help universities in general via the Zooniverse project.
Another way to help is to offer your computer's resources to perform complicated computations. Projects like folding at home allow you to help with calculating how protein structures fold (which is helping the fight against many diseases like corona).
Open-source, feel free to collaborate. If you want to commit to this idea, consider reminding yourself via dearme.email.
---
Useless facts
For looking smart at dinner parties.
😑 People photocopying their buttocks are the cause of 23% of all photocopier faults worldwide.
👾 During its lifetime, an oyster changes its sex from male to female and back several times.
⛑ Construction workers' hard hats were first invented and used in the building of the Hoover Dam in 1933.
🛤 Cuba is the only island in the Caribbean to have a railroad.
🧠 There is no theory of evolution. Just a list of creatures Chuck Norris has allowed to live.
---
What else
Moderna headquarters in Cambridge, Mass. Maddie Meyer / Getty Images
---
So what happens now?
Soon enough (and even now, in certain places) we will venture out. There is some good news: a new National Geographic article reports that while coronavirus will upend the ways we use trains, buses, and bike lanes in our future, one legacy of the pandemic will be to make our journeys healthier.
When we return to the world, it will look different because we will be different. We can thank our current anxieties for future solutions that make the planet happier, safer, and more sustainable for travelers to come.
That's it for this edition. Here is a piano playlist for focus on work and a little game for brain candy. See you next week.
---
🌱 If you know someone like you, who would enjoy these Weekly Editions, you can always forward them the newsletter and ask them (politely) to sign up.
Remote Jobs Center | Website - Twitter - LinkedIn - Newsletter
---