Artwork: French artist Saype, known for his biodegradable paintings, has taken to the Swiss Alps to create a painting to symbolize "the building of a world with more solidarity".
Loneliness is personal, and it is also political. Loneliness is collective; it is a city. As to how to inhabit it, there are no rules and nor is there any need to feel shame, only to remember that the pursuit of individual happiness does not trump or excuse our obligations to each another.

We are in this together, this accumulation of scars, this world of objects, this physical and temporary heaven that so often takes on the countenance of hell. What matters is kindness; what matters is solidarity. What matters is staying alert, staying open, because if we know anything from what has gone before us, it is that the time for feeling will not last.
— Olivia Laing, The Lonely City: Adventures in the Art of Being Alone
---
Remote jobs
💯remote product and design jobs without geo-restrictions.
Whitespectre is looking for;

Binance is looking for;

Universe is looking for;

Anagram is looking for;

Swish. is looking for;

10Clouds is looking for;

ReCharge Payments is looking for;

MetaLab is looking for;
💡 Notion Tip
Stay on top of job applications with this template. (Also great for tracking internship apps!) If you don't have an account, you can sign up now free for personal use with unlimited pages, blocks and sync across any devices.
---
Tools
💎 Obsidian is a powerful knowledge base that works on top of a local folder of plain text Markdown files.
🧠 MindNode helps you capture all your thoughts and turn them into a clear picture of your idea.
🌟 UX Assist provides workflows for designers comprising of design activities related to user research, collaboration, facilitation, interaction design, and usability testing.
🔗 Linky shortens your Figma links and updates them at any time. Your design will be always available, even when you make big changes like removing frames or moving them to a different document.
🎨 Color Copy Paste copies colors from your phone & pastes on web, Figma, or Sketch.
🐝 Splitbee is your friendly all-in-one analytics & A/B testing tool.
🚀 SpaceX ISS Docking Simulator will familiarize you with the controls of the actual interface used by NASA Astronauts to manually pilot the SpaceX Dragon 2 vehicle to the International Space Station.
🤩Bookmark our ever-growing resources hub with UX design tools and much more.
---
Articles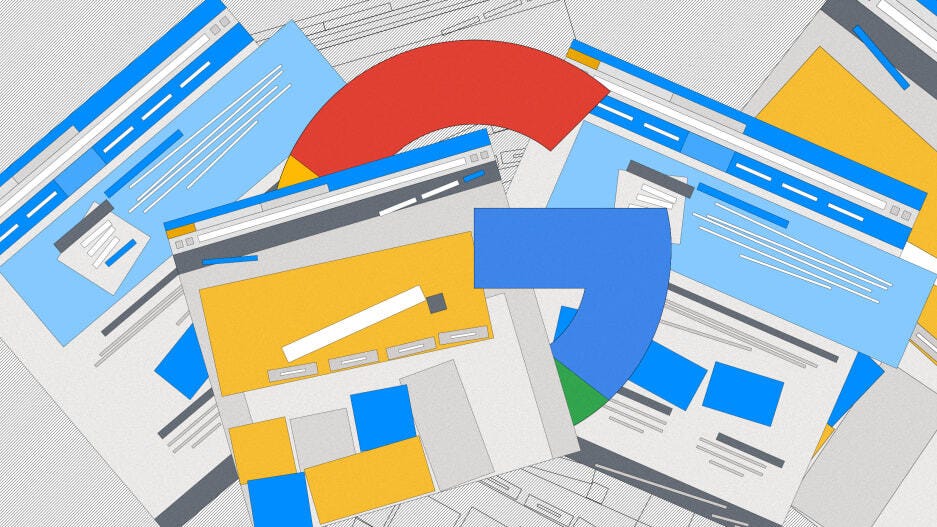 [Source Images: Google, vasabii / iStock]
Fast Company
As part of a new set of best practices, the company will start factoring user experience into its search results, as well as the top stories feature in mobile search. Google is no longer just optimizing for information that's closest to your keywords, but optimizing for a more delightful web. Intuitive, user-friendly page design is about to become even more important.
Margins
Tech workers may find it relatively easy to adapt to remote work, but the shift could lead to the commodification of coding — and with it, less power and less money for the typical employee.
Andreessen Horowitz
Function over presentation was the rule, so you needed a workflow manual just to follow the user interface! But now — in the decade of design — the interface no longer reflects the code; rather, the code reflects the design.
Ideas TED
Networking can feel daunting because it means talking to strangers, but there's another way to do it: Just have different conversations with the people you're already speaking to, says career coach Dawn Graham.
The New Yorker
As we enter the uncertain second phase of the coronavirus pandemic, it's unclear when, or whether, knowledge workers will return to their offices. The question is whether we can solve the long-standing problems that have thwarted remote office work.
Tech Crunch
A growing number of tech companies is telling their employees they can work from anywhere, even after this pandemic has passed. A looming question, however, is how.
Growth Design
In a product team, a lot of things can go wrong between the moment you decide to build a new feature, and — its release.
Medium
In this series on systems thinking, Dr. Leyla Acaroolu shares the key insights and tools needed to develop and advance a systems mindset for dealing with complex problem solving and transitioning to the Circular Economy.
practicaltypography
Times New Roman gets its name from the Times of London, the British newspaper. In 1929, the Times hired typographer Stanley Morison of Monotype, a British font foundry, to create a new text font. Morison led the project and supervised Victor Lardent, an advertising artist for the Times, who drew the letterforms.
Ness Labs
There's only so much we can hold into our working memory—the system our brain uses to temporarily hold information while we manipulate it. The amount of working memory we use at any given moment is called the cognitive load.
---
What else
Illustration: Lazaro Gamio / Axios
Twitter flagged two election-related tweets from President Trump as potentially misleading — the company's first action against the president's tweets, which often test its policies on misinformation and abuse.

After the event, President Trump threatened to "strongly regulate" or close down social media platforms. In the evening, the WH press secretary told reporters the president signing some sort of executive order about social media companies today.

Facebook employees staged a "virtual walkout" Monday over the company's decision not to take action against President Trump's provocative messages in the face of nationwide protests against police violence.

Zynga Inc. agreed to buy Turkish mobile-game maker Peak for $1.8 billion, making its biggest acquisition ever during an industry boom fueled by consumers staying at home with few live-entertainment options.

Instagram will share revenue with creators for the first time through ads.

These new tools will enable video creators to make money, including badges that viewers can purchase during Instagram Live videos and The IGTV ads will initially appear when people click to watch IGTV videos from the previews in their feed.

New IGTV ads will be built for mobile and up to 15 seconds in length. The company says at least 55% of the revenue from advertising will go to the creator.

Amazon is in advanced talks to buy Zoox, a developer of autonomous vehicle technology, for making a move on Uber and Lyft.

Grist has acquired Pacific Standard.

Switzerland appears to be the first country with a coronavirus contact-tracing app that uses the exposure notification technology from Google and Apple.

Google aims to partially reopen its offices July 6 for up to 10% of its workers, with plans to boost that to about 30% of capacity by September, according to a memo CEO Sundar Pichai sent to employees Tuesday.

LinkedIn the Microsoft-owned platform announced Tuesday that it is sharing the approach it uses to ensure that its new products don't inadvertently worsen existing societal inequalities.

Netflix is buying Hollywood's historic Egyptian Theatre.

Uber now lets you book a ride for $50 an hour. The ride-hailing company is looking for ways to "move forward in this 'new normal."

Germany to give citizens up to $10K towards a new electric car — doubling its subsidy.

Slack partners with Amazon to take on Microsoft Teams.

Slack is partnering with Amazon in a multiyear agreement that means all Amazon employees will be able to start using Slack. The deal comes just as Slack faces increased competition from Microsoft Teams, and it will also see Slack migrate its voice and video calling features over to Amazon's Chime platform alongside a broader adoption of Amazon Web Services (AWS).

Instagram just threw users of its embedding API under the bus. People may need to get permission before embedding someone else's Instagram photo.
---
So what happens now?
While the pandemic is ebbing in some countries that were first hit, the number of new cases is growing faster than ever worldwide, with more than 100,000 reported each day.

Hot spots are emerging in Latin America, Africa, Asia and the Middle East, according to Times data. Although about a quarter of the 380,000 deaths worldwide so far have been in the United States, the geography of the pandemic is moving.
Health comes first, keep your circles safe.
Take action. ✊
That's it for this edition. Here some summer vibes for relaxing and a 4-part documentary for watching the creative process of the legendary filmmaker, a passionate artisan; Hayao Miyazaki. See you next week.
---
🌱 If you know someone like you, who would enjoy these Weekly Editions, you can always forward them the newsletter and ask them (politely) to sign up.
Remote Jobs Center | Twitter - LinkedIn - Design Resources
---