Artwork: National Geographic
ℹ️ The New York Times is still providing free access to the most important news and useful guidance on the coronavirus outbreak to help us understand the pandemic. Here are the latest updates and maps of the outbreak.
---
Remote jobs
💯remote product and design jobs without geo-restrictions.
MURAL is looking for;

Metabolic Living is looking for;

Bitfinex is looking for;

Setter is looking for;

Cameo is looking for;

Differential is looking for;

Knack is looking for;
💡 Notion Tip: Stay on top of job applications with this template. (Also great for tracking internship apps!) If you don't have an account, you can sign up now free for personal use with unlimited pages, blocks and sync across any devices.
---
Tools
🍏 Apple Widgets UI Kit from iOS 14 in Figma here to help you kick start your designs and prototypes. You can also add auto layout to the kit. Thanks to good folks from the Doist design team.
⚡️ Quire want to be your visual collaborative platform for your next, great projects.
🗣 UserTesting the customer experience platform provides real-time feedback from real customers. So you can create experiences that get real results.
👓 Feedbin is a nice place to read on the web. Follow your passions with RSS, Twitter, and email newsletters.
🎨 CopyPalette is a seamless color palette generator. Create your SVG palette and use it in Figma/Sketch by just using copy and paste.
📩 Magic enables customizable, future-proof, passwordless login.
Bookmark our ever-growing website with 1400+ design tools and resources.
---
Articles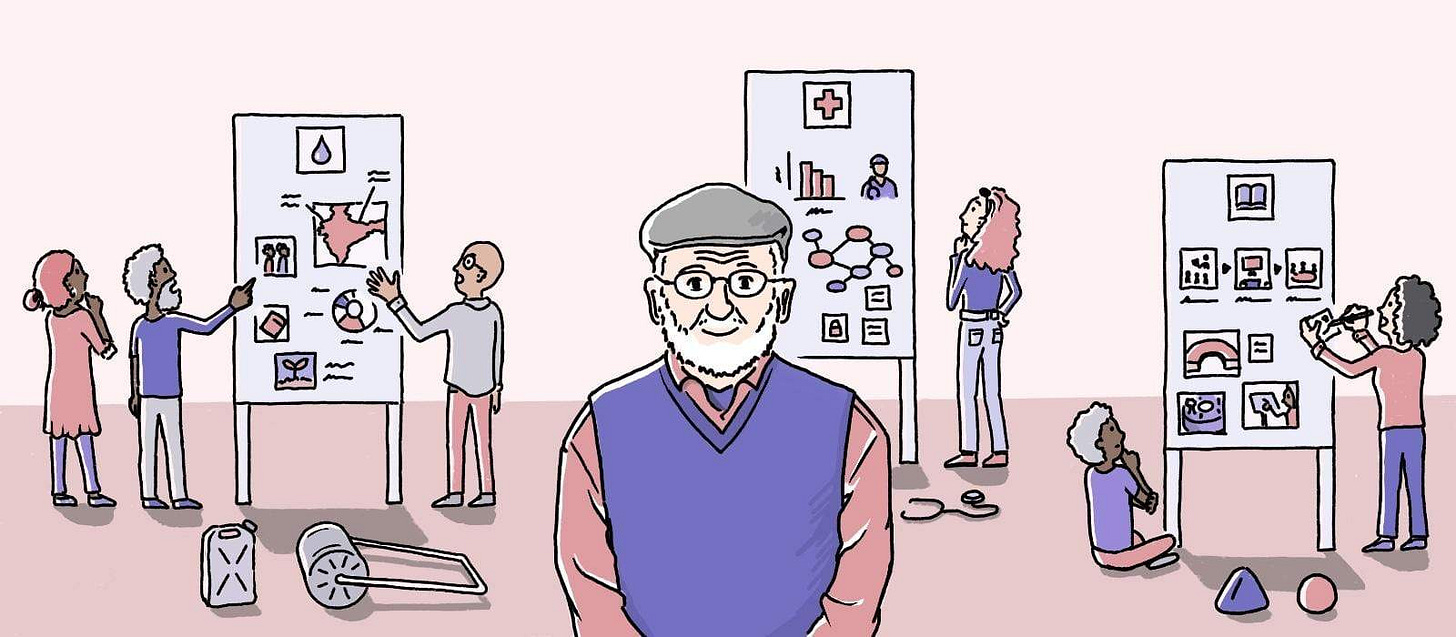 Don Norman | Adobe XD Blog
Shayla Love | Vice
Anne-Laure Le Cunff | Ness Labs
Estelle Caswell | Vox
Kristina Libby | Adobe 99U
Nabeel Qureshi | Blog
Kara Cutruzzula | TED Ideas
Daniel Silvestre | Blog
Salman Haqqi | Money
Clo S | This Too Shall Grow
---
Booklets
Bite-sized, visual learning.
---
News
What else going on
macOS Big Sur, unveiled at WWDC20, introduces a beautiful redesign and new features in Safari, Messages, and Maps.
---
Events
What's next: This week's schedule
---
So what happens now?
Take a look; Open Source Design is happening, where a community of designers and developers pushing more open design processes and improving the user experience and interface design of open source software. At Mozilla Open Design Repo you can file issues with your design requests for the community design group, find collaborators, or find design tasks to tackle.
One way of contributing is to open an issue on the project repository and tell maintainers about your idea. You can also report bugs related to the project and they are counted as a contribution as well.
— That's it for this edition. See you next week.
---
🌱 If you know someone like you, who would enjoy these Weekly Editions, you can always forward them the newsletter and ask them (politely) to sign up.
Remote Jobs Center | Twitter - LinkedIn - Tools & Resources
---