Walt Disney with the original aerial-view painting of Disneyland, produced for ABC Television. October, 1954.
"Every child is an artist," Picasso famously proclaimed. "Every child is a scientist," Neil deGrasse Tyson reformulated. But, as it turns out, every child is also a designer — so argues Century of the Child: Growing by Design 1900-2000 (public library), the impressive companion book to the MoMA exhibition of the same title, which explores "children as design activists in their own right, pushing against imaginative and physical limitations and constantly re-creating the world as they see it, using whatever equipment they happen to have at hand."
MoMA curator of Architecture and Design Juliet Kinchin writes in the introductory essay, titled "Hide and Seek: Remapping Modern Design and Childhood":
We have been periodically reminded how the forces of modernity shape design and childhood in ways that are extraordinary and exhilarating yet complex and contradictory. What has remained consistent, however, is the faith among designers in the power of aesthetic activity to shape everyday life. As an embodiment of what might be, children help us to mediate between the ideal and the real: they propel our thoughts forward. Their protean nature encourages us to think in terms of design that is flexible, inclusive, and imaginative.
Further reading on Brain Pickings; A Design History of Childhood.
---
ℹ️ The New York Times is still providing free access to the most important news and useful guidance on the coronavirus outbreak to help us understand the pandemic. Here are the latest updates and maps of the outbreak.
---
Remote jobs
💯remote design jobs without geo-restrictions.
Respondent is looking for;

Codelitt is looking for;

Adan Fard UX Studio is looking for;

Clubhouse Software is looking for;

Meddy is looking for;

Chainlink is looking for;

Flux is looking for;

Parabol is looking for;

Iterable is looking for;

Power Home Remodeling is looking for;

ShortPoint is looking for;

Hornet Networks is looking for;

Breeze is looking for;

Polly is looking for;

Crossover is looking for;

BuildBook is looking for;

B12 is looking for;
💡 Notion Tip: Stay on top of job applications with this template. (Also great for tracking internship apps!) If you don't have an account, you can sign up now free for personal use with unlimited pages, blocks, and sync across any devices.
---
Tools & Resources
👀 Quant-UX is an open source and free research, usability & UI prototyping / wireframing tool to quickly test your design and analyze interactive prototypes. Its visual analysis makes it easy for you to find and quickly fix pain points in your UI design.
⚡️ Awesome Figma Tips shares small but awesome tips to work faster in Figma.
👁 Sympli is full-featured version control, lets designers contribute to shared assets with peace of mind. Have your work-in-progress separated from the master copy and merge it in automatically when you're ready.
🚀 The Guide to Design is a free, self-guided class to help you take your first steps into digital product design.
📱 Litur finds and collects the colors around you.
🤖 Prodsight automatically tags your customer conversations so you can identify the most important issues and improve your product.
😍 Templatery has some beautiful templates for your Figma presentations. Free and ready to be cloned.
🎨 Color Picker has some amazing color palettes for digital designers.
Bookmark our ever-growing website with 1400+ design tools and resources.
---
Podcast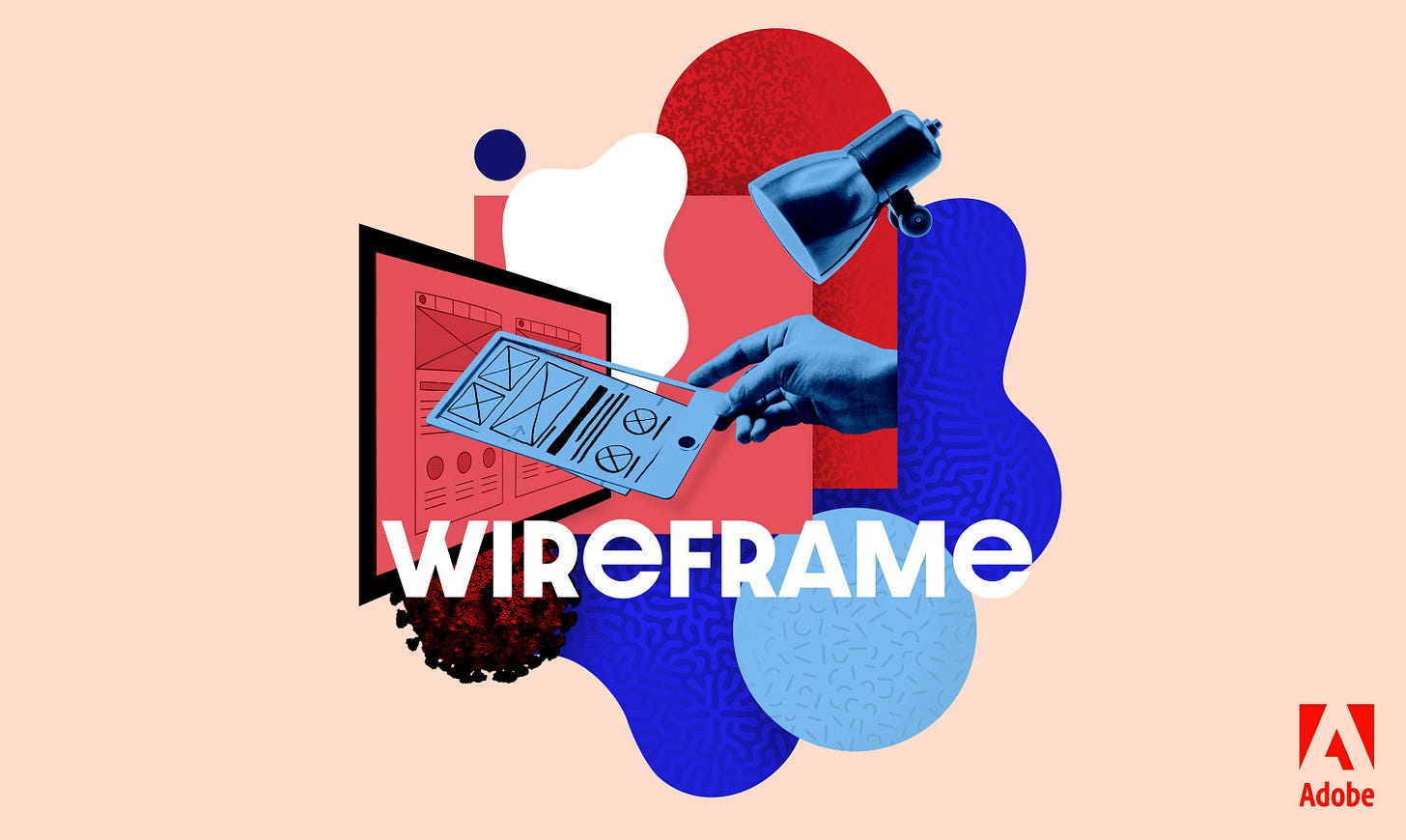 Wireframe reveals the stories behind user experience design, for UX/UI designers, graphic designers, and the design-curious. Hosted by Khoi Vinh, principal designer at Adobe and one of Fast Company.
Season 3 of Wireframe is here! 👏 To kick things off, Adobe's Senior Director of Design @khoi is speaking with other design leaders to explore how COVID-19 is affecting their work. Listen in here.
---
Articles
Didion, with late husband, John Gregory Dunne, and late daughter, Quintana Roo Dunne. (Photo: Julian Wasser)
The School of Life
Aaron Z. Lewis | AZL
Mia Pinjuh | Adobe 99U
Spotify Design
Adolos | Substack
Slack Design
Anne-Laure Le Cunff | Ness Labs
Zack Whittaker | TechCrunch
Taskade Blog
---
The whole working-from-home thing
Apple released a sequel to its popular spot Apple's "The Underdogs", and as you might imagine, the team is now shown working remote in quarantine like the rest of us office hacks have been doing for the past four months. They're tasked with creating a new prototype, ominously named Pandora's Box, and they're saddled with another tight timeline, a slashed budget and a litany of logistical issues due to being scattered from their colleagues.
---
What happened
---
What's next: This week's events
---
So what happens now?
Boys in a Glasgow backcourt show off their Christmas presents, which include astronaut suits and Space Hoppers. 1970
It now seems as urgent to drastically shift our conception of education and modern design as it did in 1900. What is necessary for this to happen … is a new generation equipped with new ways of thinking. … The need to foster the young child's innate capacity for divergent thinking — the ability to come up with lots of different answers — brings us back to the early-twentieth-century pioneers of the kindergarten movement and the concept of open-ended play as a strategy for learning and design innovation …
If there is one lesson that we adults should learn from children, it is that at a time of environmental and economic crisis, play is a crucial point of connection to the physical and imaginative world. We need to give ourselves time and space for play, space in which the unpredictable can happen.
— That's it for this edition. See you next week.
---
🌱 If you know someone like you, who would enjoy these Weekly Editions, you can always forward them the newsletter and ask them (politely) to sign up.
Remote Jobs Center | Twitter - LinkedIn - Design Resources
---