Two possibilities exist: either we are alone in the Universe or we are not. Both are equally terrifying.
— Arthur C. Clarke
🤯 In 1950, Italian-American physicist Enrico Fermi sat down to lunch with some of his colleagues at the Los Alamos National Laboratory, where he had worked five years prior as part of the Manhattan Project. According to various accounts, the conversation turned to aliens and the recent spate of UFOs. Into this, Fermi issued a statement that would go down in the annals of history: "Where is everybody?"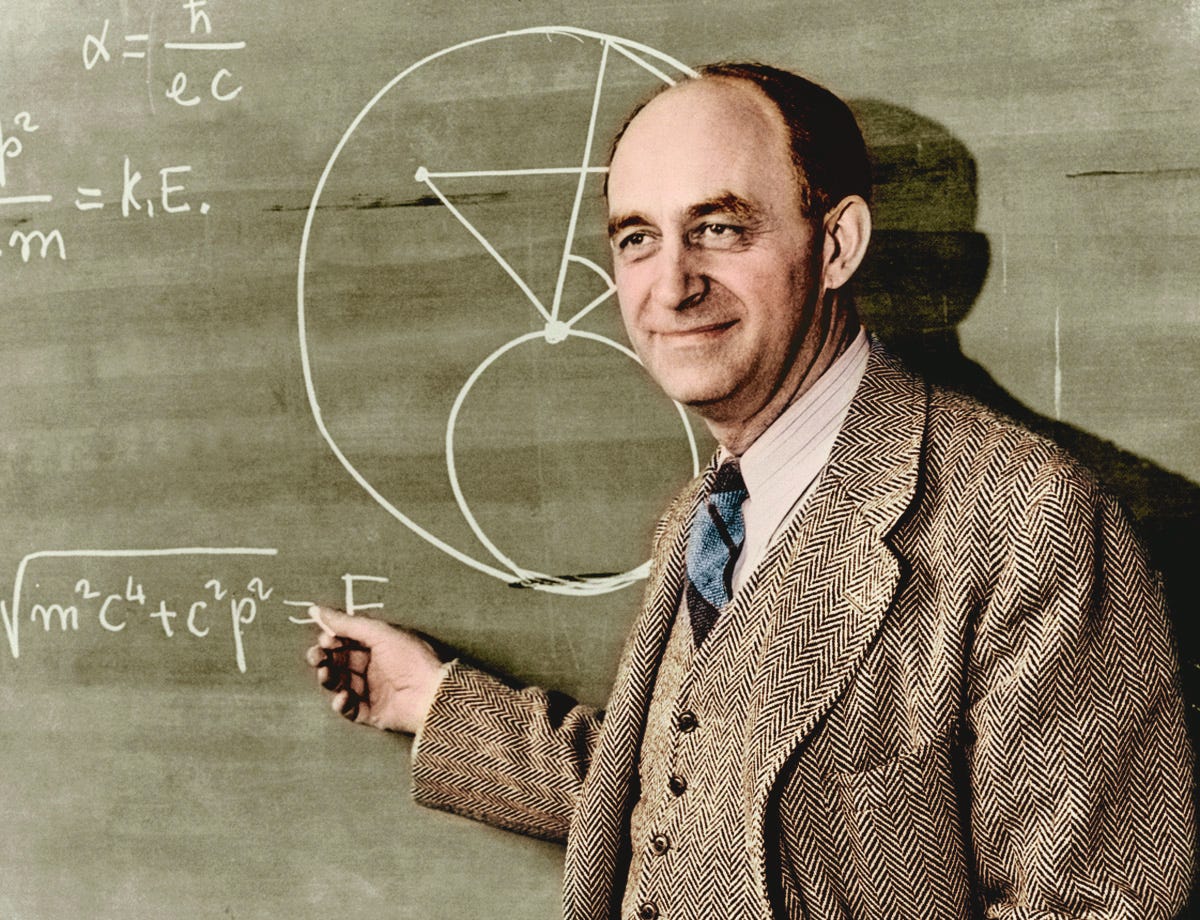 👾 This became the basis of the Fermi Paradox, which refers to the high probability estimates for the existence of extraterrestrial intelligence (ETI) and the apparent lack of evidence. Seventy years later, we still haven't answered that question, which has led to many theories as to why the "Great Silence" endures. A popular one is that there must be a "Great Filter" that prevents life from reaching an advanced stage of development.
👨‍🚀 While scientists, astronomers have yet to detect alien lifeforms, most are confident of success one day, though their journey will have taken them through some intriguing highs and some despairing lows. Recently they have detected a chemical in the toxic atmosphere of Venus that could be a sign that something is alive in one of the solar system's most inhospitable environments. (Join the conversation on Hacker News.)
---
ℹ️ The New York Times is still providing free access to the most important news and useful guidance on the coronavirus outbreak to help us understand the pandemic. Here are the latest updates and maps of the outbreak.
---
Remote jobs
💯Global remote design jobs without geo-restrictions.
---
New Partner
You should not take any risks with your design education when you want to learn and advance your career. Your course content should be evidence-based and valuable to your job.
On this mission, we partnered with the Interaction Design Foundation, the World's leading online design school which serves peer-reviewed, evidence based educational materials, and now you can enroll through our collaboration to get 3 months off your yearly membership!
Get your industry-recognized course certificates, which is trusted by IBM and Adobe who train their teams with IxDF courses, to make a life-changing shift into UX design or stay ahead. Start learning now to advance your career.
---
Tools & Resources
🦋 Tables, a product from Area 120 by Google, helps teams easily track & automate tasks, enabling them to save time and work smarter.
📖 The Design Encyclopedia is a vast collection of meticulously documented design tokens, components, page layouts, interaction patterns, and visualizations.
👁 Sizle helps you create and share high-converting presentations in just a few clicks, and shows you trends in viewer engagement and interaction.
🎨 WebGradients is a free collection of 180 linear gradients that you can use as
content backdrops in any part of your website.
⭐️ The Accessibility Resources is a growing list of more than 200+ hand-curated accessibility plugins, tools, articles, case studies, design patterns, assistive technologies, design resources and accessibility standards.
📱 Device Shots lets you create high-resolution device mockups with the screenshot of your website or mobile application, for free.
🔎 UXtools.co lists resources for the modern day UX designer: compare UX design tools, find books, and keep up with the industry.
👀 Fonts in the wild is a project where you can quickly find quality free & paid fonts for your next project.
🖋 Clover is the the all-in-one notebook for creatives. Brainstorm, write, and plan in a single tool.
🔥 Umami is a simple, easy to use, self-hosted web analytics solution. The goal is to provide you with a friendlier, privacy-focused alternative to Google Analytics and a free, open-sourced alternative to paid solutions. Umami collects only the metrics you care about and everything fits on a single page. You can view a live demo here.
Explore our ever-growing website with 1400+ design tools and resources.
---
Articles
Cory Doctorow | Medium
Ozzie | Somehow Manage
Anne-Laure Le Cunff | Ness Labs
jennie § yip | Medium
Case Study — Nanako Era | Airbnb Design
Emily Urquhart | The Walrus
Spotify Design | Medium
Ben Thompson | Stratechery
---
Talks
What does it look like inside the mind of a machine? Inspired by the architectural vision of a futuristic Los Angeles in "Blade Runner," media artist Refik Anadol melds art with artificial intelligence in his studio's collaborations with architects, data scientists, neuroscientists, musicians and more. Witness otherworldly installations that might make you rethink the future of tech and creativity.
Reflecting on moments that shaped his life, actor Ethan Hawke examines how courageous expression promotes healing and connection with one another -- and invites you to discover your own unabashed creativity. "There is no path till you walk it," he says.
---
What happened
---
So what happens now?
Dion Lee | Vox
Using fresh statistical methods, the paper downbelow re-asks the question "Are we alone?" and draws some groundbreaking conclusions: We Earthlings are not only likely to be the sole intelligence in the Milky Way, but there is about a 50 percent chance we are alone in the entire observable universe.
A team of researchers at the University of Oxford brought a new perspective to this conundrum. In early June 2008, Anders Sandberg, Eric Drexler, and Toby Ord of the Future of Humanity Institute (FHI) released a paper that may solve the Fermi paradox — the discrepancy between our expected existence of alien signals and the universe's apparent lack of them — once and for all.
— That's it for this edition. Here are some guided meditations from Yale and an ultimate work playlist. See you next week.
---
🌱 If you know someone like you, who would enjoy these Weekly Editions, you can always forward them the newsletter and ask them (politely) to sign up.
Remote Jobs Center | Twitter - LinkedIn - Design Resources
---